-- PHYSICS & APPLIED ENGINEERING HUMMINGBIRD PROJECTS --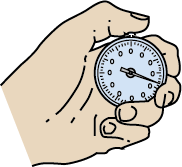 Some students involved with Operation RubyThroat may conduct projects in Physics or Applied Engineering.
Under this section we list questions about hummingbirds that are worthy of investigation, but we do not outline entire projects; in other words, the questions are intended to stimulate inquiry by students and others. Operation RubyThroat stands ready to advise student researchers about project design on an individual basis. For help on setting up your specific hummingbird research project, contact PROJECTS.
NOTE: Teachers and their student groups, individual students, and others who are registered participants with Operation RubyThroat get priority attention to all requests for information and assistance. To register, see How to Participate.
---
GROUP A: FLIGHT
-- Determine flight speeds of the Ruby-throated Hummingbird (using stopwatch and/or video camera). Experiment to determine precisely the number of wingbeats per second by shooting in fast or slow mode.

---
GROUP B: ACOUSTICS
-- Analyze Ruby-throated Hummingbird vocalizations and wing sounds using basic sound-sampling equipment and computers.
---
GROUP C: OPTICS & LIGHT
-- Modify a basic flash apparatus for stop-action photography of hovering Ruby-throated Hummingbirds. Determine precisely the number of wingbeats per second by correlating with the speed of the flash and/or the shutter speed.

-- The red gorget and green back of an adult male Ruby-throated Hummingbird are actually neither red nor green; i.e., there are no pigments in those colors. RTHU colors are structural and come from scattering and refraction of light. Using a microscope, look at a hummingbird feather (that may have stuck to the feeder while the bird was eating) to determine the surface structure that causes the apparent colors.
---
NOTE: Please send descriptions and results (including photos) from your successful research projects to Operation RubyThroat via PROJECTS.
---
Up to Top of Page
If you found this information useful or interesting, please
Support
Hilton Pond Center for Piedmont Natural History
&
Operation RubyThroat: The Hummingbird Project
It's painless, and YOU can make a difference!

Just CLICK on a logo below.

Make direct donations on-line through
Network for Good:

LIKE TO SHOP ON-LINE?
Donate a portion of your purchase price from 500+ top on-line stores via iGive:

Use your PayPal account
to make direct donations:
Operation
RubyThroat's
On-Site
Search Engine


Operation RubyThroat is a registered trademark of Bill Hilton Jr. and Hilton Pond Center for Piedmont Natural History in York, South Carolina USA, phone (803) 684-5852. Contents of the overall project and this website--including photos--may NOT be duplicated, modified, or used in any way except with the express written permission of the author. To obtain permission or for further assistance on accessing this website, contact Webmaster.