LIST OF
HUMMINGBIRD SUPPORTERS
The following individuals, companies, or foundations have made financial or in-kind contributions in support of Operation RubyThroat and/or the general research and education work of Hilton Pond Center for Piedmont Natural History. We gratefully acknowledge their assistance.
Financial support for Operation RubyThroat is also provided in part by its contributing Participants, and by foundation, corporate, and individual Supporters of Hilton Pond Center.
---
FINANCIAL SUPPORT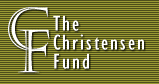 The Christensen Fund
Whose generous grant of $35,000 makes it a
major underwriter of Operation RubyThroat
for the 2001-2002 acdemic year
The Impact Fund of
The Foundation for the Carolinas
Whose grant of $6,000 underwrote
installation of Hummingbird Gardens in
schools in Mecklenburg County (NC)
and York County (SC) in 2001-2002
Agilent Technologies

provided $36,000 in support of
Operation Rubythroat in 2002-2003

Perky-Pet,
manufacturers of hummingbird feeders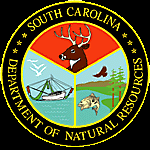 South Carolina Department of Natural Resources,
Nongame Program
Up to Top of Page
---
IN-KIND SUPPORT
Joseph L. Radd, Esq.
Earl Gatlin, Esq.
Ohaus,
Makers of Electronic Balances
Used to Weigh Our Hummingbirds


Hummingbird Krittercam Webcam by IREZ
Up to Top of Page

---
SPANISH TRANSLATIONS
Jorge Benitez-Rodriguez

Instituto de EcologÌa, A.C.
Xalapa, Veracruz. Mèxico
Up to Top of Page
---
SOFTWARE
(click on links below to go to software websites)
Up to Top of Page
---
TECHNICAL ASSISTANCE & WEBSITE HOSTING

Comporium Commuications

based in Rock Hill, South Carolina
---
Back to Funding & Donations
Back to Technical Information
Up to Top of Page
If you found this information useful or interesting, please
Support
Hilton Pond Center for Piedmont Natural History
&
Operation RubyThroat: The Hummingbird Project
It's painless, and YOU can make a difference!

Just CLICK on a logo below.

Make direct donations on-line through
Network for Good:

LIKE TO SHOP ON-LINE?
Donate a portion of your purchase price from 500+ top on-line stores via iGive:

Use your PayPal account
to make direct donations:
Operation
RubyThroat's
On-Site
Search Engine


Operation RubyThroat is a registered trademark of Bill Hilton Jr. and Hilton Pond Center for Piedmont Natural History in York, South Carolina USA, phone (803) 684-5852. Contents of the overall project and this website--including photos--may NOT be duplicated, modified, or used in any way except with the express written permission of the author. To obtain permission or for further assistance on accessing this website, contact Webmaster.